Tokenized Stocks, Digital Euro Trademark and STOs
Twice the Value weekly newsletter

Happy Tuesday everybody!
While crypto heads are excited about yield farming despite high security risks, regulators and central banks are betting on digital currencies and researching the impact they can have on national economies. The SEC and the European Central Bank are among the major institutions that are making this happen.
Will all stocks be tokenized? Why John McAfee was arrested? How CFTC wants to protect the Bitcoin market from fraudsters? These are other highlights of the week we're exploring in this issue of Twice the Value.
US regulators and European banks bullish on digital assets?
If you have been in crypto for several years, you most likely remember Jay Clayton, chairman of the U.S. Securities and Exchange Commission (SEC) and his words "Every ICO I've seen is a security" that went viral in 2018.
Today Mr. Clayton believes that all stocks can become tokenized: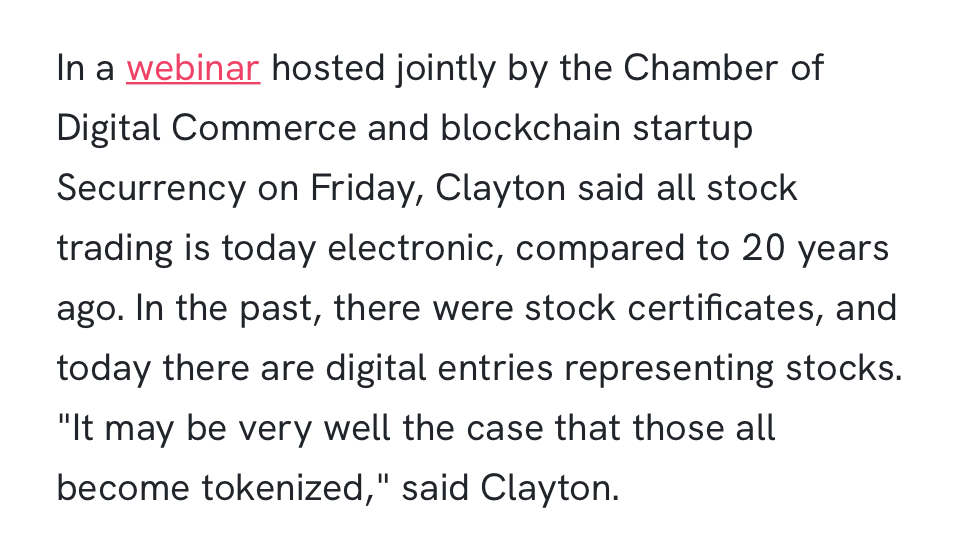 That very same Friday the Commodity Futures Trading Commission (CFTC) promised to protect the growing Bitcoin market from fraudsters:

Europe is also not lagging behind, although takes a different approach: European Central Bank has just applied for a trademark on "digital euro" and plans to rely on the new European digital currency to "preserve the public good that the euro provides to citizens". Multiple banks, including Estonian central bank follow ECB's example in studying and researching digital currencies and blockchain.
Regulatory news
Yesterday John McAfee made the news as he was arrested for U.S. tax evasion (failing to file tax returns and hiding his income. He was also charged by the SEC for cryptocurrency promotion.
In another charges, U.S. district court ruled that Canadian messaging platform Kik's $100M ICO in 2017 violated federal securities laws, siding with the SEC who brought its complaint in June 2019.
Yield farming: still profitable, yet extremely dangerous
Yield farming is known as a guaranteed way to becoming rich – but how about high risks of loosing all your tokens overnight? This Twitter thread explains how you can easily you can loose your DeFi Funds by connecting your MetaMask to some new Dapp that promises great APY:
CoinDesk talked to those who made a fortune on yield farming — and they all confirmed how risky the whole process is. However, with enough knowledge and some luck, it's still possible!
Why Security Token Offering? Panel with BMCP
Missed STOs? This Thursday we are joining Black Manta Capital Partners to answer the question "Why Security Token Offerings?" with the companies who have already done it: Cosimo Ventures, INX Limited and OneCycle.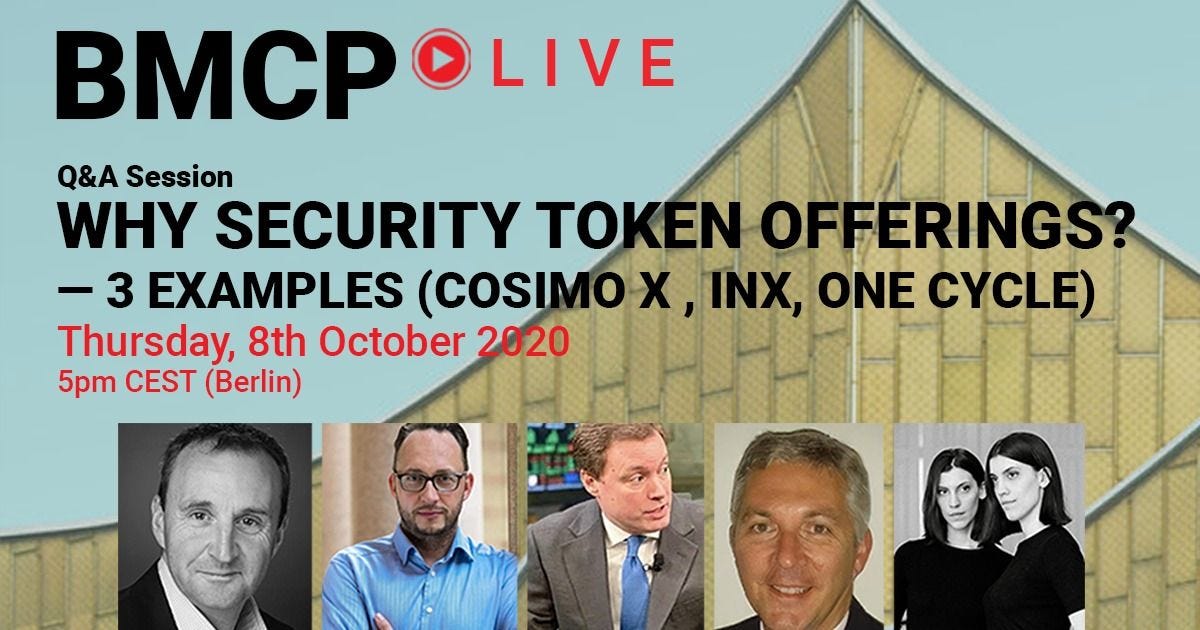 Join us at 5pm CEST to see what happened in this space while you weren't watching:
---